Aglow International is a Transformational Kingdom Culture with mindsets not of this world.
As a Kingdom Movement, we are committed to seeing God's will done on earth as it is in Heaven by raising up champions and warriors across the earth who will bring freedom to the oppressed while providing opportunities for everyone in our spheres of influence to grow into radiant relationships with each other, as well as, the Father, the Son, and the Holy Spirit.
Find out more
As One: For Such a Time As This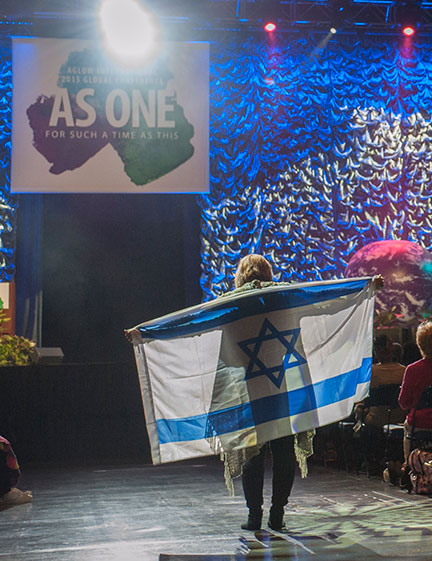 It was an historic conference -- the coming together of the sons of Abraham and a gathering of the international church. If you missed it, or, if you'd like to revisit some of the sessions, you can:
• Visit our conference website for reports from each session
• Register for the webcast (through Nov. 30)
• Purchase DVDs and CDs

Got a comment, question or suggestion? Leave feedback on our contact page.

Looking for a local group in your area of the U.S.? Find one here.
Looking for groups outside the U.S.? See our global websites listing.